If you've already read my previous tutorial about the free standing craft show signage then this tutorial is should be pretty self explanatory. When I was preparing for my most recent show I needed free standing signage and hanging signage. I've already covered my free standing signage, so now we're on to the hanging.
Materials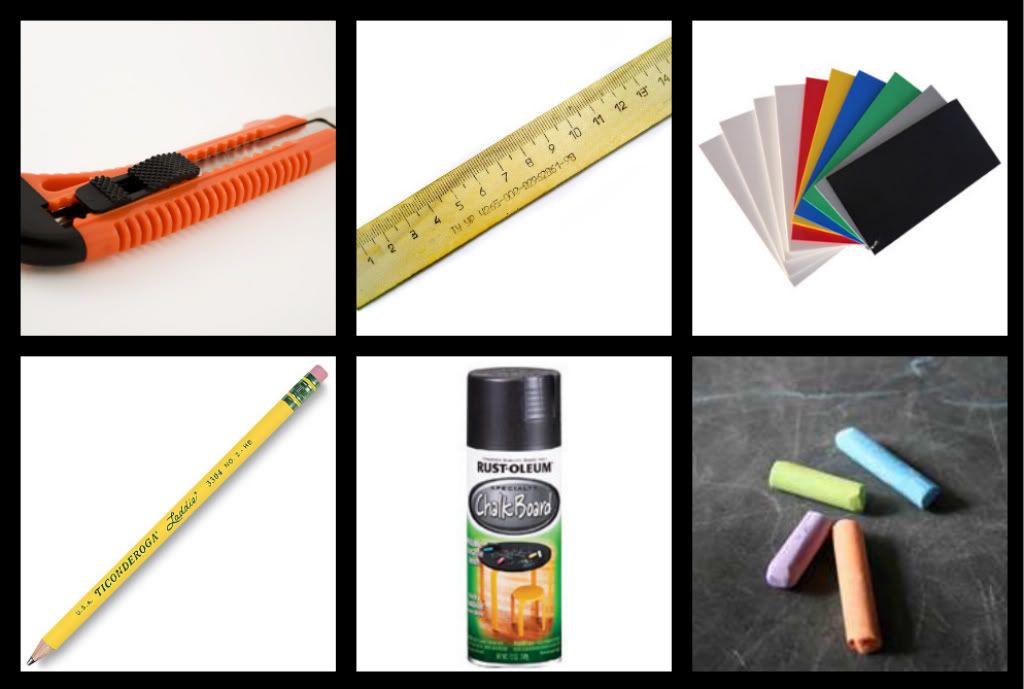 - Foam board or plywood (I used foam board because I wanted something lightweight and cheap)
- Pencil
- Ruler, yard stick or some sort of measuring device/straight edge
- Box Cutter, knife, razor blade, scissors, or some sort of cutting instrument suitable for your material
- Chalk Board Paint
- Chalk
- Hanging materials
Directions:
1. Decide what size you want your signs to be and then measure and cut your foam board/plywood. I bought 20x30 foam board, so I cut it in six equal 10x10 squares.
2. Now you follow the directions on the chalk board paint. Spray 2 thin coats, let dry for 24 hours, then condition the surface by rubbing the side of the chalk all over the painted surface, then wipe clean.
3. Decide how you want them to hang. Do you just want to use some double stick tape and stick them to something, or do they need to hang from string or ribbon? For mine I needed to be able to hang them from things, not tape them to things. I used my leather punch to punch two holes along the top edge, and then ran curling ribbon through the holes, and ta-da I had a sign. I could hang it from clothing racks, around mannequin necks, etc.