I was about to do my big show of the year, and I was revamping a lot of my display. I had always tried to make my signage look creative and professional, and I tried to think of every possible sign I would need before each show and it never failed, I would always wind up having to hand write a sign or two on site. Luckily I have good handwriting, but it still wasn't as cohesive as it could have been, so I started brainstorming. I had been seeing chalkboard paint used for various things all over the blogger world, and it hit me....that is perfect. All I had to do was to figure out what I was going to spray, which I did, and tah-dah my new signage was born. You can do it too, here's how:
Materials: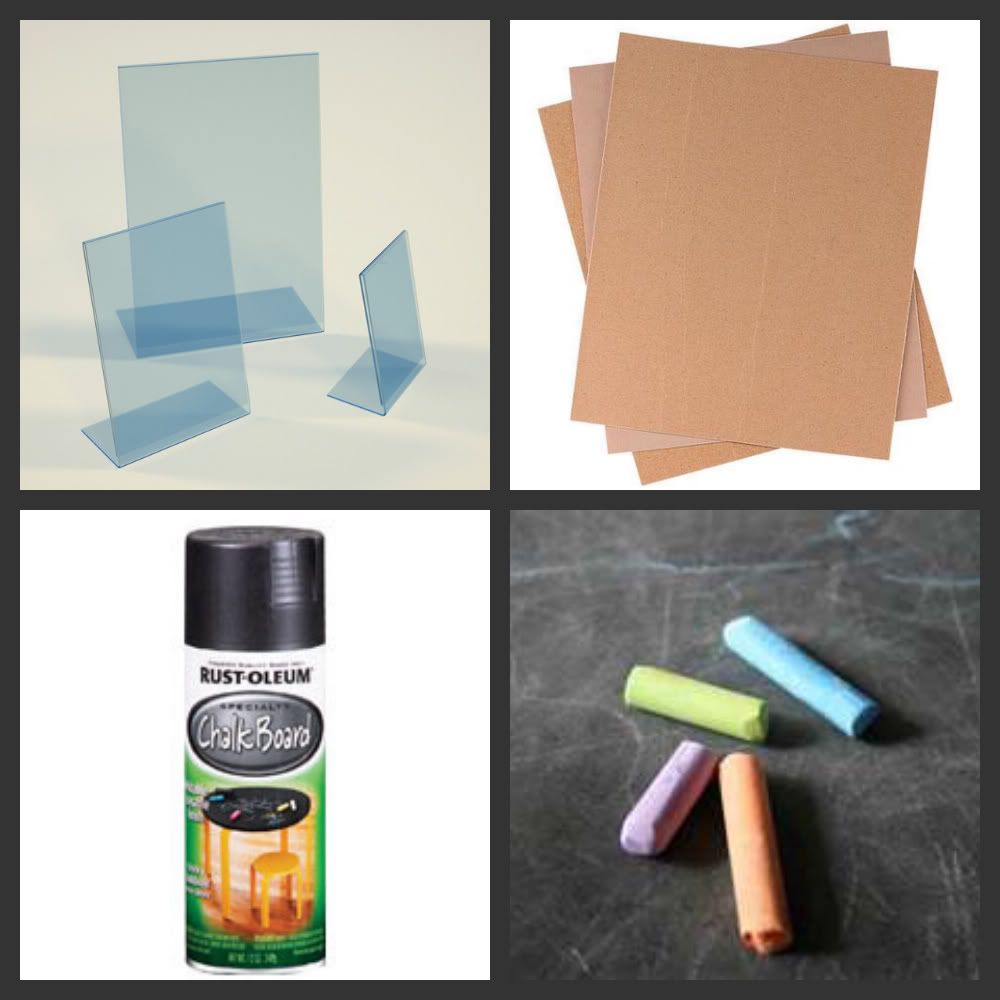 Acrylic Frames (or anything flat that you can spray that fits your needs)
Fine Grit Sand Paper
Chalkboard Paint
Chalk
Once you've bought these few things, the rest is actually really easy.
1. Lightly sand the surfaces you will be spraying to give them just a bit of texture. This will help your ability to write on the surface. Make sure you get all of the dust off the surface.
2. Then you follow the directions on your chalkboard paint for the rest. For the paint I used you had to spray at least 2 thin coats of paint, let it sit 24 hours and then condition it with chalk by rubbing the chalk all over it using the side of the chalk and then wiping it all off. After that you should have a chalk board surface.
These were great for my show. When I would start running low on something, or would sell out I could easily change the sign and then highlight another item, or change my special deals for the day, etc. They were sturdy, didn't take up much room and they were inexpensive. I made 10 of these, 10 hanging signs (tute coming soon) and a necklace display (tute coming soon) for less than $20.